ATTENTION NEW PROVIDERS:
W9 forms must be on file prior to payments being issued.
You can avoid payments being delayed by faxing your W9 form to (918) 280-4899
---
MAIL OR FAX PAPER CLAIMS TO:
PIBF DENTAL PLAN
P.O. BOX 470950
TULSA, OKLAHOMA 74147-0950
(918) 280-4800
CLAIMS FAX: (918) 280-4899
No Payer ID   No Group #
---
For a More Detailed Breakdown Click HERE.
---
 PPO: Dental Network of America > www.dnoa.com
*Careington PPO
*Dentemax PPO
*United Concordia PPO
---
100% / No Deductible
Periodic Exam – every 6 mos.
Prophy – every 6 mos.
---
All Other Covered Services:
$100 DEDUCTIBLE PER PERSON PER CALENDAR YEAR
$1,000.00 MAXIMUM PER PERSON PER CALENDAR YEAR
EFFECTIVE 1/01/11 > NO YEARLY MAXIMUM FOR CHILDREN 18 AND UNDER
PAYABLE AT 80% IN-NETWORK / 70% OUT-OF-NETWORK
DIAGNOSTIC
DENTURE REPAIRS
PREVENTIVE
DENTURES & PARTIALS
EXTRACTIONS
CROWNS
FILLINGS
ENDODONTICS
PALLIATIVE
ORAL SURGERY
GENERAL ANESTHESIA (All anesthesia is covered)
PERIODONTIA
OCCLUSAL GUARD (For Bruxism Only)
---
Other Services NOT Covered:
ORTHODONTIC TREATMENT
DENTAL IMPLANTS / BONE GRAFTS AND CROWNS FOR IMPLANTS
TEMPORARIES AND TMJ
NIGHT GUARDS FOR BRUXISM ONLY
---
There are no frequency limits
There is no missing tooth clause
There is no waiting period
There is no age limit for Fluoride treatment
There is no tooth limit for Sealant treatment
Posterior Composites are not downgraded
No limitations on anything except Exam & Prophy
Emergency/Problem Exams pay under Deductible/Co-Ins
---
SERVICES BEING DONE IN OP FACILITY:
A Letter of Medical Necessity stating why the dental services are being performed in an OP facility must be sent to PIBF for review and approval/denial
prior to services being performed
---
BENEFITS ARE DETERMINED ONCE THE CLAIM IS RECEIVED FOR PROCESSING
---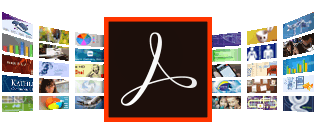 To View, Print Or Edit The Forms On This Website, You Must Have Adobe Acrobat Reader Installed.   If you Do Not Then Click The Link Above To Download.